Select Art Galleries Gift Boutique & Home Decor
Visit our gallery to view the unique treasures in our gift boutique, as well as the gorgeous home décor and accents available.
Our eclectic boutique is filled with one-of-a-kind made in Canada items. Featuring exquisite pottery, stunning sculptures, glassware, and ethanol fireplaces, our home décor items will brighten any space.
Don't forget to discover our gift items – from jewellery to pens, there's something for everyone!
Beautiful Artwork that You Wear with a positive global impact

Mary Frances' focus is not only on creating a beautiful product but on designing product that has a positive impact on the world and us. By purchasing a Mary Frances embellished handbag you are supporting the fine craftspeople of the cottage industry movement in third world countries. This art includes hand beading and embroidery, of which takes anywhere from one to three days to complete one handbag. The work is completed by women and men in cities and small villages who otherwise would have worked on construction sites, farm labour, and low wage service jobs. This work gives them dignity and a livelihood which helps supplement their family's income.
We Thank you for your partnership in supporting the Mary Frances brand and making a profound difference in the lives of many women and men.
SIZZLE LIGHTERS – PITMASTER
Flameless Windproof Rechargeable Lighters
The Pitmaster is an all purpose lighter which has an LED battery level indicator which displays the amount of charge left. It will ignite your BBQ, gas, propane stoves, candles, campfires, incense, mosquito coils, fire tables and fireworks. It is Eco-friendly, easy to use, rechargeable and works in windy conditions. Great for the house or cottage! There is an on/off switch on the front of the lighter.
Specifications:
Battery capacity: 200mAh
Battery: polymer lithium ion battery
Charge voltage: DC 5.0 – 0.25 V
Charge time: 1- 2 hours
Material: metal, zinc alloy
Battery life: 100 recharges
Safety features: after 9 seconds of ignition the lighter automatically shuts off.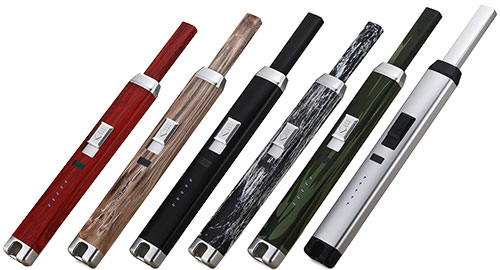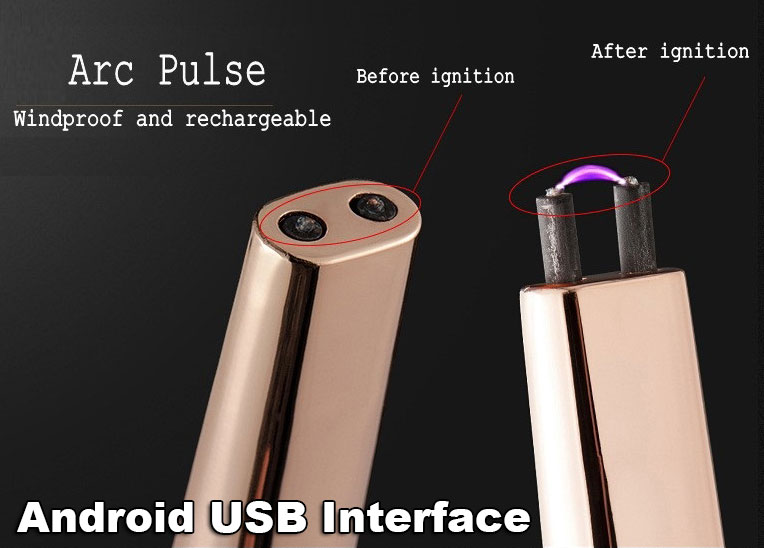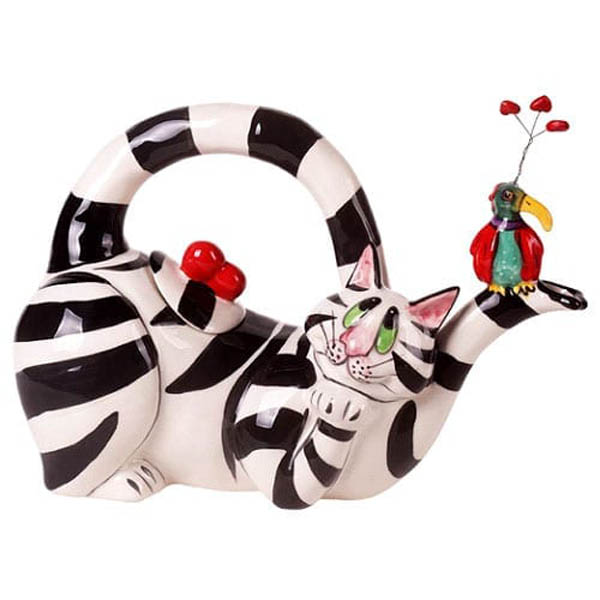 Clancey Hearts Teapot SWAK Teapots Clancey the Cat whimsical teapot. Dimensions 8.5" × 5.25" × 7"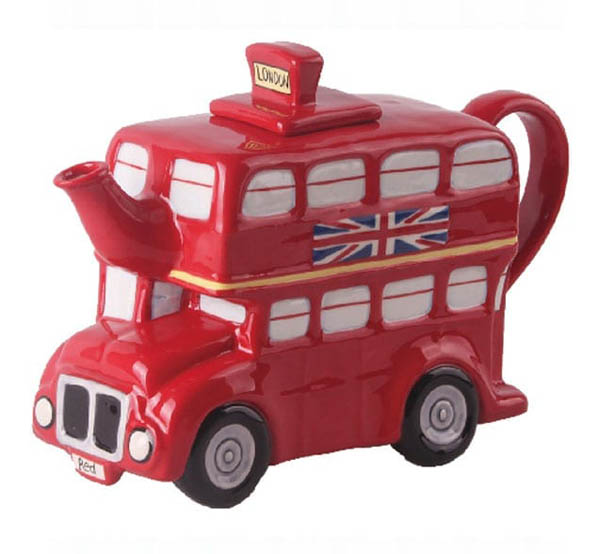 London Bus Teapot
Looking for a Spot-of-Tea? This fun double-decker teapot is first-of-its-kind! British Teapot!
Dimensions 9.5" × 4" × 6.5"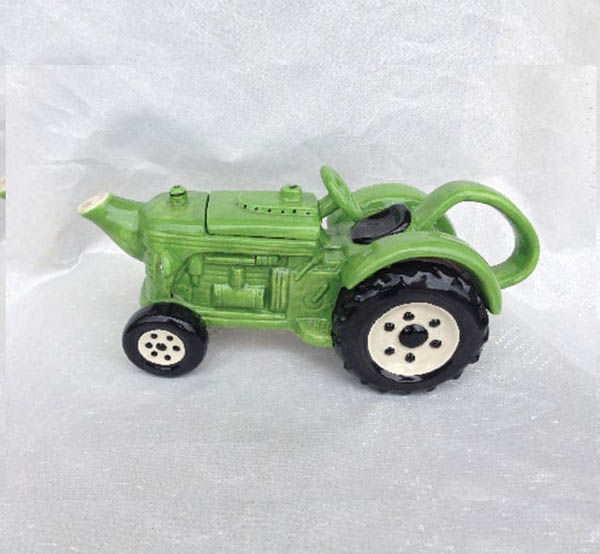 Tractor Teapot
Perfect for every country kitchen! You don't need to own a farm to enjoy this tractor teapot!
Dimensions  11″ × 5″ × 4.5″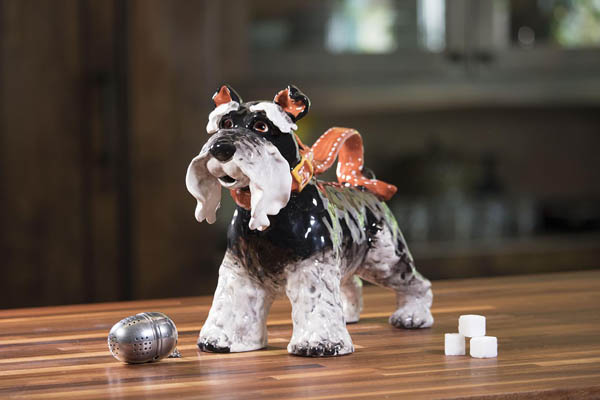 Grey Terrier Teapot
SWAK Teapots. A Grey Terrier has never been cuter.
Dimensions: 11"× 5.5"× 9"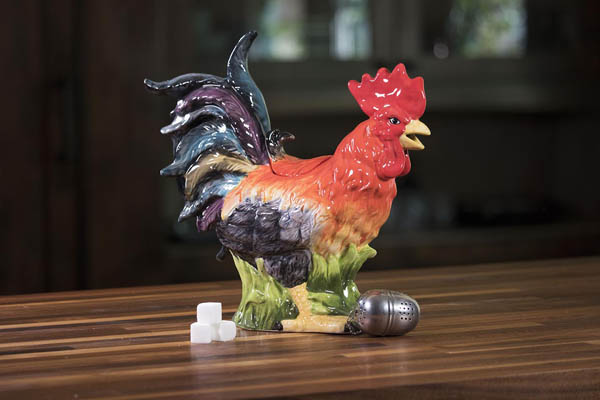 Traditional Rooster Teapot
This Traditional Rooster Teapot is about as classic as it gets. Limited Stock. Act Quickly.
Dimensions 10.25" × 4.5" × 10"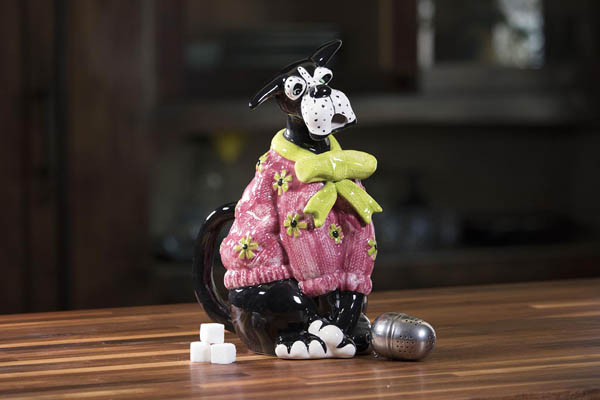 Sweater Dog Teapot
This Sweater Dog Teapot is cute for all family members, big or small.
The teapot is shaped and painted like a black dog wearing a sweater.
Dimensions: 7" × 5" × 10"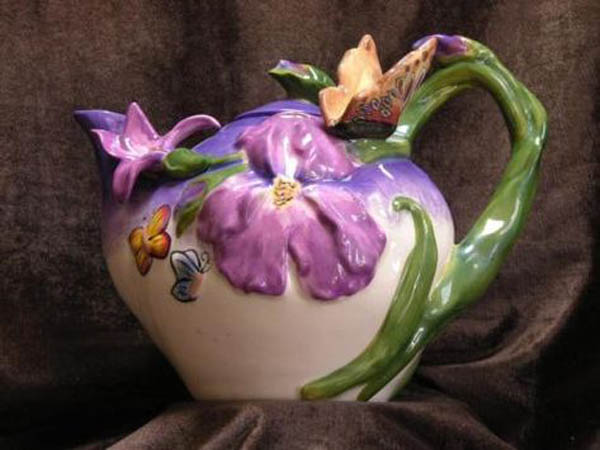 Blue Bella Violet Butterfly Teapot
Violet Butterfly & Iris Hand-Painted Ceramic Teapot
Dimensions: 9.5 x 6 x 7″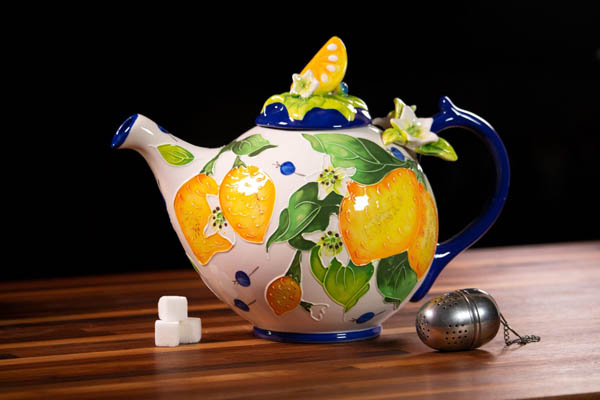 Icing on the Cake – Lemon Teapot
Fresh and light lemon teapot by Icing on the Cake
Dimensions 9"× 6"× 7"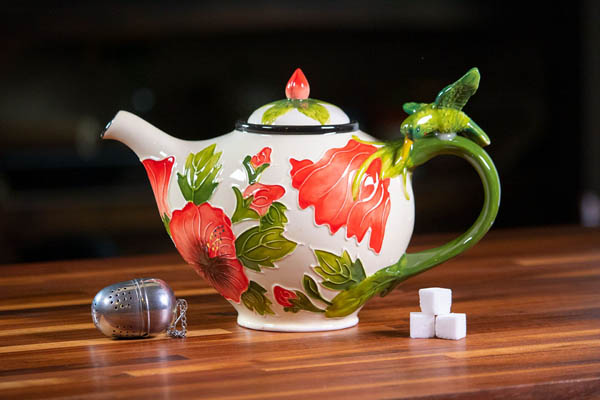 Icing on the Cake – White Hibiscus Teapot
This Icing on the Cake White Hibiscus Teapot brings peace and serenity into your home. Limited Stock. Act Quickly.
Dimensions 10" x 5" × 6.5 "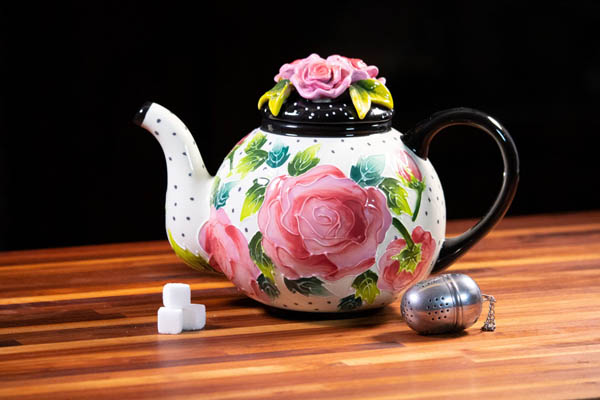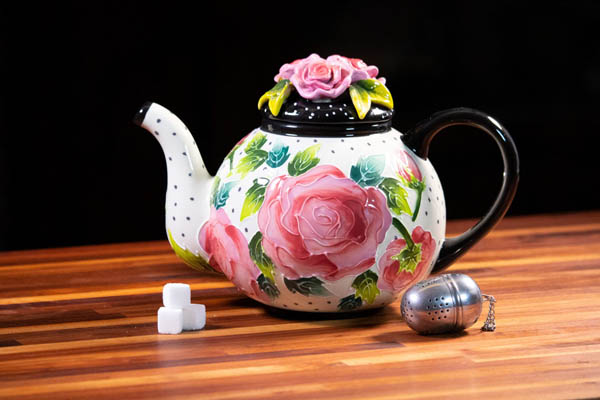 Icing on the Cake – Rose Teapot
This Icing on the Cake Rose Teapot makes a statement.
Dimensions 10.5"× 6.05"× 7″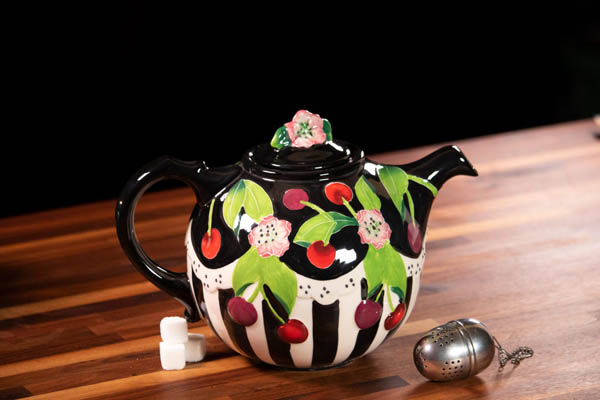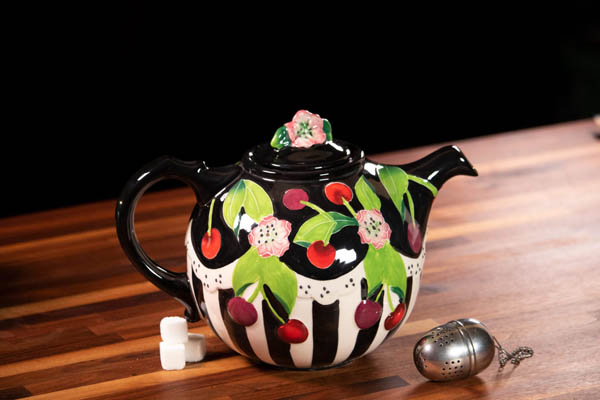 Icing on the Cake – Cherry Teapot
Spring has sprung with this tasty Icing on the Cake Cherry Blossom teapot.
Dimensions 9"× 7"× 6"
Edge Sculptures are now here. Designed and sculpted in England by Matt Buckley at his studios in Shropshire, Edge Sculpture is a collection influenced by style rather than subject. The mix of form, light and texture gives a unique feel to each individual piece. Presenting a most striking collection of contemporary sculpture. Emotionally evocative, fiercely modern, yet remaining utterly affordable. All are Exquisitely hand painted & handcrafted in stone resin and are suitable for indoor use only.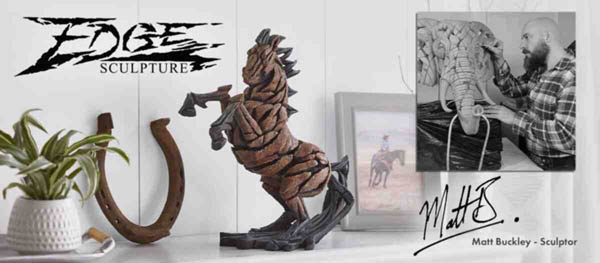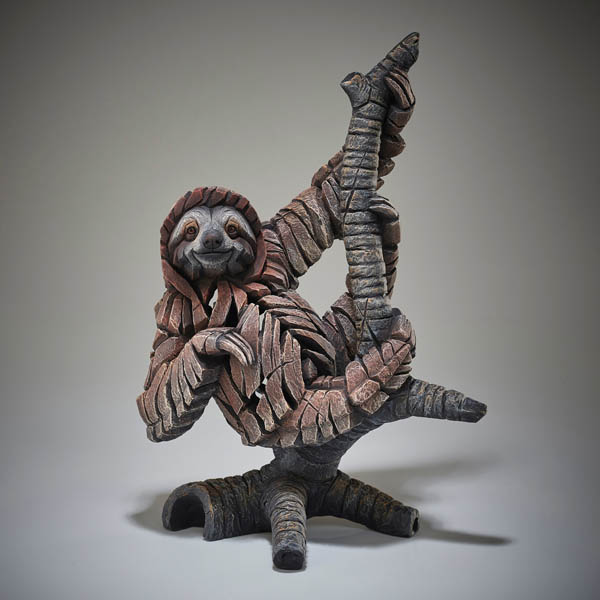 Sloth Figure
18.5IN H x 12.75 IN L x 7.5 IN W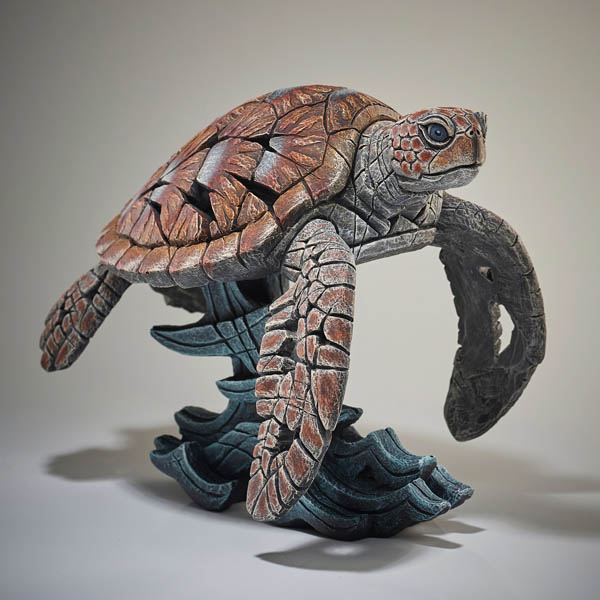 Sea Turtle Figure
13.25 IN H x 17 IN L x 11.75 IN W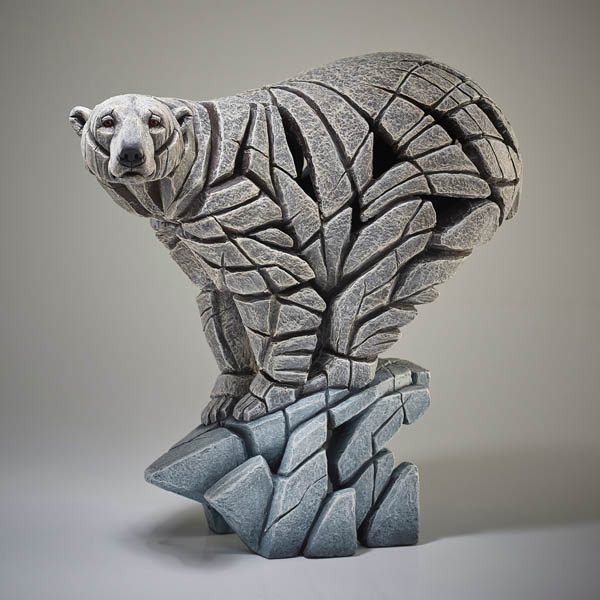 Polar Bear Figure
15.25 IN H x 15 IN L x 8.75 IN W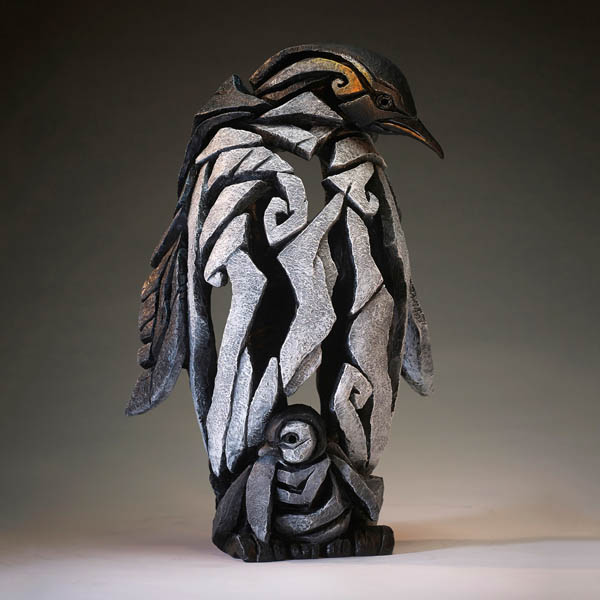 Penguin Figure
14.75 IN H x 9.5 IN L x 7.5 IN W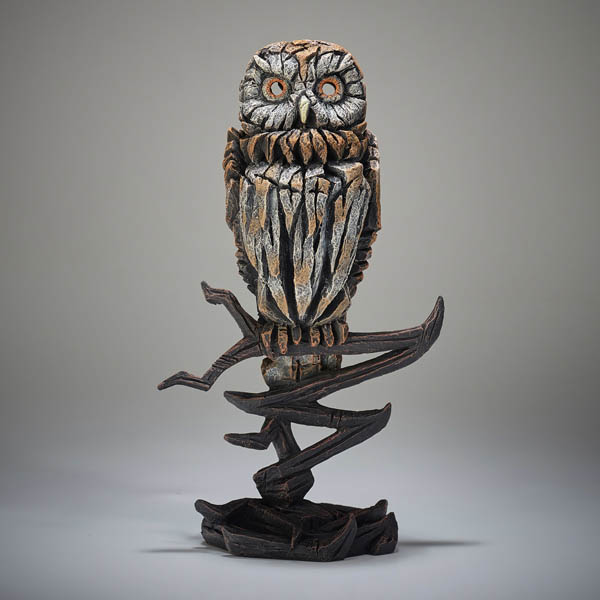 Owl Figure
12.75″ H x 7″ L x 5″W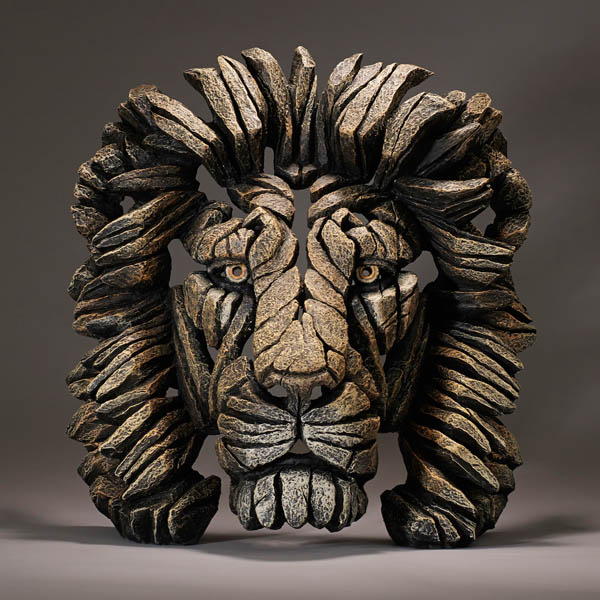 Lion Bust
17 IN H x 17 IN L x 11.5 IN W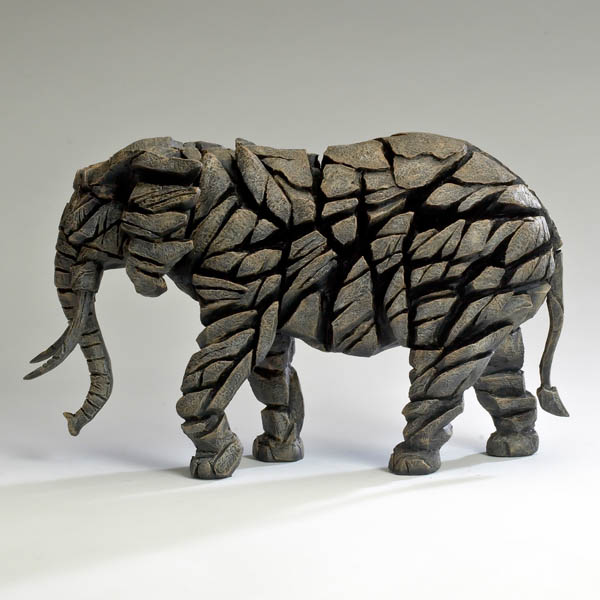 Elephant
9.25 IN H x 13.5 IN L x 7 IN W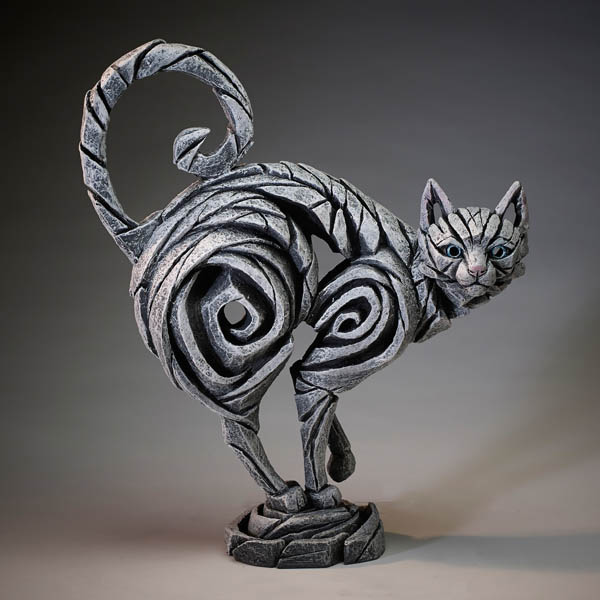 Cat Figure
15 IN H x 12.5 IN L 5.5 IN W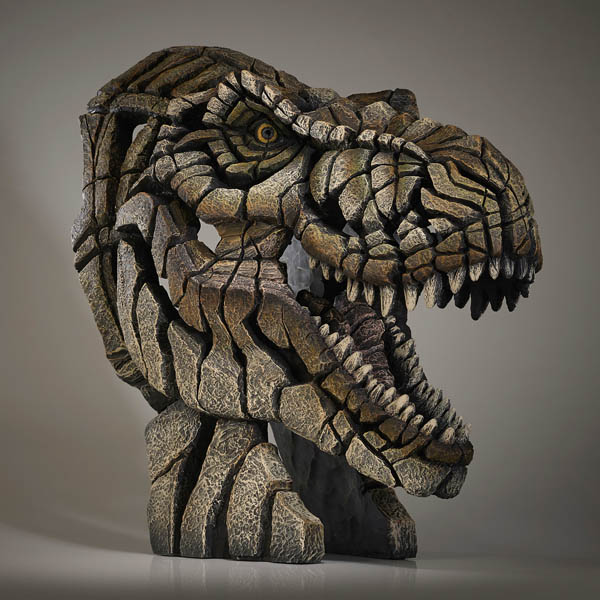 T-Rex Bust
19.75 IN H x 12.25 IN L x 20.75 IN W